About Us
What makes Mission Vineyard Church unique?
Our mission is to welcome Jesus into all of life.
Every moment of every day we can welcome Jesus into all of life.
Our priority is AUTHENTIC ENCOUNTERS WITH JESUS. Mission Vineyard offers many different ways to encourage you to have an authentic encounter with Jesus. Our teams and groups offer a place of relational encounter. God has given us one another to help facilitate encountering Jesus. Where two or more gathered in His name He is there!
We value CREATING COMMUNITY, SERVING GENEROUSLY, & RESPONDING TO GOD'S PRESENCE. Each group, team, meeting, service, and experience is done with these values in mind.
Our hope is that you COME & SEE, LOVE & BE LOVED, CONNECT & GROW, and GIVE IT AWAY.
Mission Vineyard is a Vineyard Church. Over 2000 Vineyard churches are located all over the globe. More on Vineyard Churches in the United States can be found at www.vineyardusa.org.
Come and See

The first step is to experience Mission Vineyard for yourself.

Love and Be Loved

Get to meet some small group leaders and pastors.

Connect & Grow

Get into community and expect God to grow you as you welcome Jesus into all of life.

Give it away.

Everyone gets to play in God's Kingdom. How would you like to share your experience with the world?
Our Pastors & Staff
Our pastors & staff would love to connect with you, treat you for coffee or a meal, and answer any questions you have.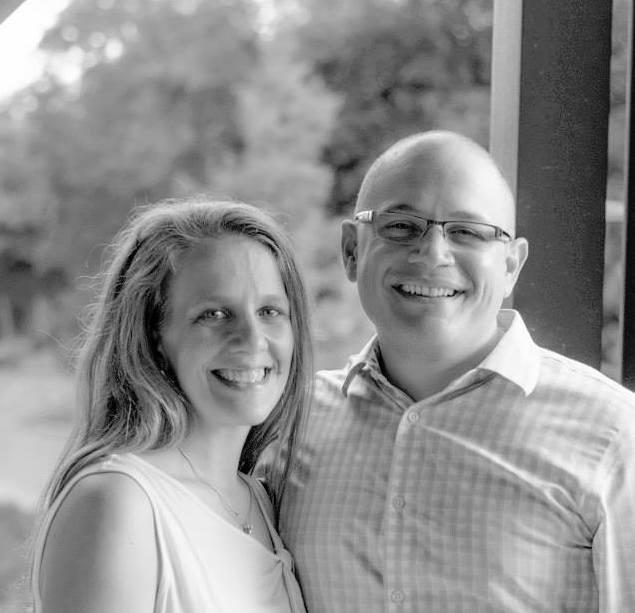 John & Arleta Aureli
Our Senior Pastor, John, and his wife, Arleta, have been married and on adventure since 2001. They share the adventure with two amazing kids.

John writes, "I am so grateful to work alongside an amazing leadership team that leans towards the poor and the lost, welcoming Jesus into all of life."
John and Arleta first met at Eastern University, their alma mater. They moved to Boston (John's hometown) in June 2001 for work and also served in the youth ministry of Grace Chapel. They left Boston in 2004 to work at Houston Baptist University where John would earn his graduate degree in Theological Studies. They began attending the Sugar Land vineyard in 2006 where they felt right at home. John later went on staff as an Associate Pastor at the Sugar Land Vineyard in 2008. In 2011 John and Arleta were sent from the Sugar Land Vineyard to plant Mission Vineyard in San Antonio. In 2014 Arleta joined the Vineyard USA staff as Process Administrator for Sending Churches and Church Planters with the Multiply Vineyard Team.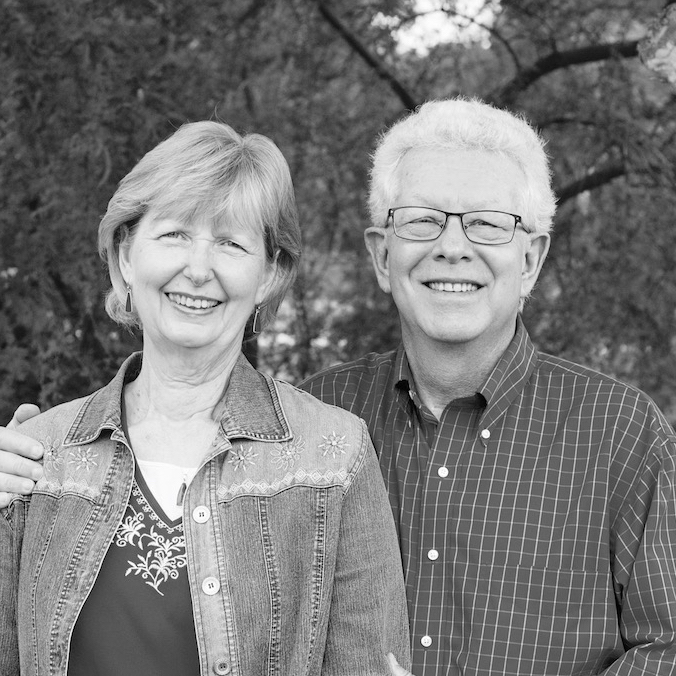 Herschel & Lucie Rosser
Our Associate Pastor Herschel, and his wife, Lucie, have been partners in life and ministry since 1973 and had the privilege of raising 5 sons.

Herschel writes, "I am delighted to serve the Mission Vineyard with John Aureli. Lucie and I love this church and San Antonio, and are so thankful that God called us to be part of this ministry."
Herschel Rosser is a graduate of Baylor University and Westminster Theological Seminary. He and Lucie were campus ministers with the Assemblies of God in Houston before planting Church in the City (now the Houston Vineyard) in 1975. They moved to Germany in 1984, where they served as missionaries to university students, and then in 1990 planted the Munich Vineyard. Returning to the U.S. in 1992, Herschel was pastor to Evangel Temple in Springfield, MO. In 1996 they replanted the Kingwood, Texas Vineyard, a church that had closed. Following a healthy redevelopment of this church, in 2000 Herschel joined the staff of the Sugar Land Vineyard and served as Senior Associate Pastor for more than 15 years. In May, 2016, Herschel and Lucie moved to San Antonio to serve as Associate Pastors of Mission Vineyard.
You can partner financially with Mission Vineyard Church with our online giving page. It's quick, easy, and goes directly towards where God is leading you to give.
Contact Us
How can we serve you?